Have you ever heard of VSCO-girls, E-boys or Tumblr girls? Several subcultures have appeared on our social media platforms over the last few years. We used to call these groups "goths", "emo's or punks, distinguishing themselves at school or on the streets by wearing specific clothes and listening to a certain genre of music.  But given the fact that today's main life focus is how we portray ourselves on social media, I personally got lost in the abundance of styles and groups online so I wondered: "How do we find our way within these new groups of people and why are these subcultures becoming more and more relevant?"
Platforms such as twitter are making it easier to find people with similar backgrounds, interests and lifestyles. We do not only find people who sympathize with our tendency to attract fuckboys, love the same type of taco's or cute videos of cats, it's also a place where communities and movements find their voice. The beauty of all this is that no matter who you are or what you love, we have never been more connected to each other. We can find our equals!
Sometimes it might be difficult to remain unique in an online world where everything is possible and everything has already been done. That is why we also try to find recognition in a number of new subcultures.  Let's dive in and explore a few groups that originated from different social media platforms over the last few years.
Tumblr girl/boy
In 2007 our online world got invaded by a new social platform called Tumblr. The possibility of sharing pictures with a short caption and the anonymous vibe that came along with the website attracted a bunch of young people. A typical Tumblr girl or boy is seen as fashionable, attractive and a bit edgy. Their appearance is often associated with the term "Hipster". The big difference there is that a Tumblr girl or boy is a term we only use for the online appearance of these individuals, but to be honest they kinda act and look the same! 🤭
Witty quotes and ombre dyed hair were to be expected on their feed. Criticasters might find the abundance of selfies a bit much. This subculture is sometimes referred to as attention-seeking. This might be due to the sad, dark vibes that are spread all over the platform.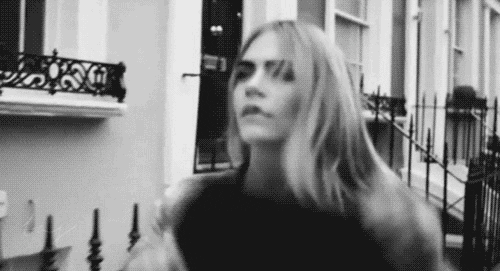 Haul girls
The ability to post video's on YouTube founded a safe space for vloggers to share their lifestyle – or life, basically. This platform was the foundation for the haul girls to appear. These girls love sharing their purchases to their audience. Shopping and food hauls are taking over the internet.
These perky vloggers are an inspiration for a lot of young girls and portray themselves as experts over the items they buy. Brands jumped in on this trend to promote their products through unboxing videos. And BOOM, influencers were born!
This trend got picked up on Instagram as well and we can't imagine our social media world without our influencers, right?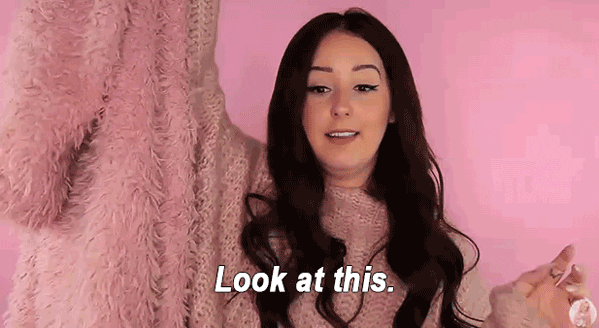 VSCO-girls
We can't really talk about trends anymore without mentioning Instagram, right? This is where we can find our VSCO-girls. This subculture is sometimes referred to as "basic".
Their social media aesthetic is based on a beachy vibe and created using filters from te VSCO app. (hence the name) With a closet filled with crop tops, scrunchies and Birkenstocks these girls are taking over the trendsetter scene from the Tumblr girls, who used to rule the internet.
By using metal straws and always carrying a reusable water bottle they advocate for a cleaner environment.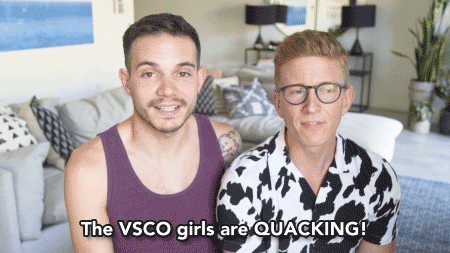 Seapunk
This trend started as an internet joke on Tumblr, but differentiates itself from the typical Tumblr Girl. A typical Seapunk girl had turquoise hair, listens to hip hop and R&B.
Elements of the sea, like dolphins and shells, are photoshopped into their pictures.
E-girls/boys
The subculture of e-girls and e-boys is the newest community of them all. The platform TikTok is taking over the social world of youngsters.
A winged eye and colorful or black and white hair are a must in their "electronic" world. We find a lot of thrifted clothes and chained pants in their closet.
Like most of the movements above, this subculture mostly shows itself on the internet. In real life this subculture is not always viewable.
So what makes these subcultures so interesting? Almost all of them originated from a certain social media platform and are linked to fashion and social media trends. These groups have formed an online identity and their followers are loyal. Businesses could use these trends to specify their target audience. Linking specific products to these movements could rapidly increase sales.
Our fashion and music industry is growing and changing so fast and so are our social media platforms. I personally can't wait to see what trend will be next? Do you have any predictions?