Describe yourself in three words
Dreamer, social and perfectionist.
What inspires you?
Confident people. I'm trying to have more self-confidence and not be afraid of what other people think.
What's the best piece of advice someone has given to you?
"Don't let anyone stop you from following and chasing your dreams." People who are not supporting your dreams or stand in your way, are not worth it and are definitely not your friends.
What made you choose WE LIKE YOU for your internship?
Fun fact about me: I'm a social media FREAK. During my search for internships, I wanted to find a company that specializes in social media. The website and Instagram page of WLY caught my attention immediately and I was determined to conquer this internship. So here I am!
Your first day as a #WLYIntern. In one word, how do you feel?
Excitement mixed with a little bit of nerves, but especially a lot of curiosity.
Who or which brand do you like the most on Instagram?
Fashion related: @juultjetieleman
Favorite Youtuber on Instagram: @soph
Food: @chloekookt
Describe yourself with 5 emojis
😌🤪🤭😳
Unpopular opinion:
"It's the most wonderful time of the year." Yes, you guessed it right: Christmas! I actually enjoy a good cheesy Christmas movie. The ones with the happy ending, with the typical characters and the most important thing: a lot of love and "sparkles." No matter what time of the year it is, you can always wake me up for a good Christmas movie.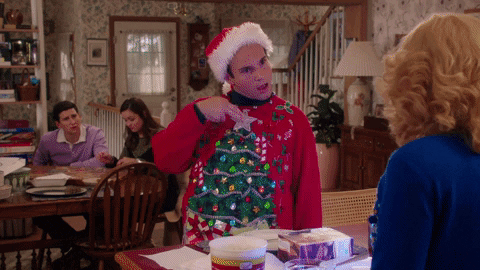 What's the first thing you do in the morning when you wake up?
Checking my socials, duh!
Actually, this is a bad habit of mine… but we're all guilty, aren't we?
If you had to choose 1 thing that you can always bring with you, what would it be?
With absolutely no doubts: my camera. Photography is one of my biggest passions. Not be able to take pictures anymore, would be an absolute disaster!
Coffee or tea?
Let's say that coffee isn't my cup of tea. 😉