Hi there, Kirina!
There is a new intern in town and her name is Kirina. 22 years old, graduated in Communication Management and currently taking her final steps to graduate in Cross Media Management. An internship at WE LIKE YOU is the icing on the cake for her. Get to know her!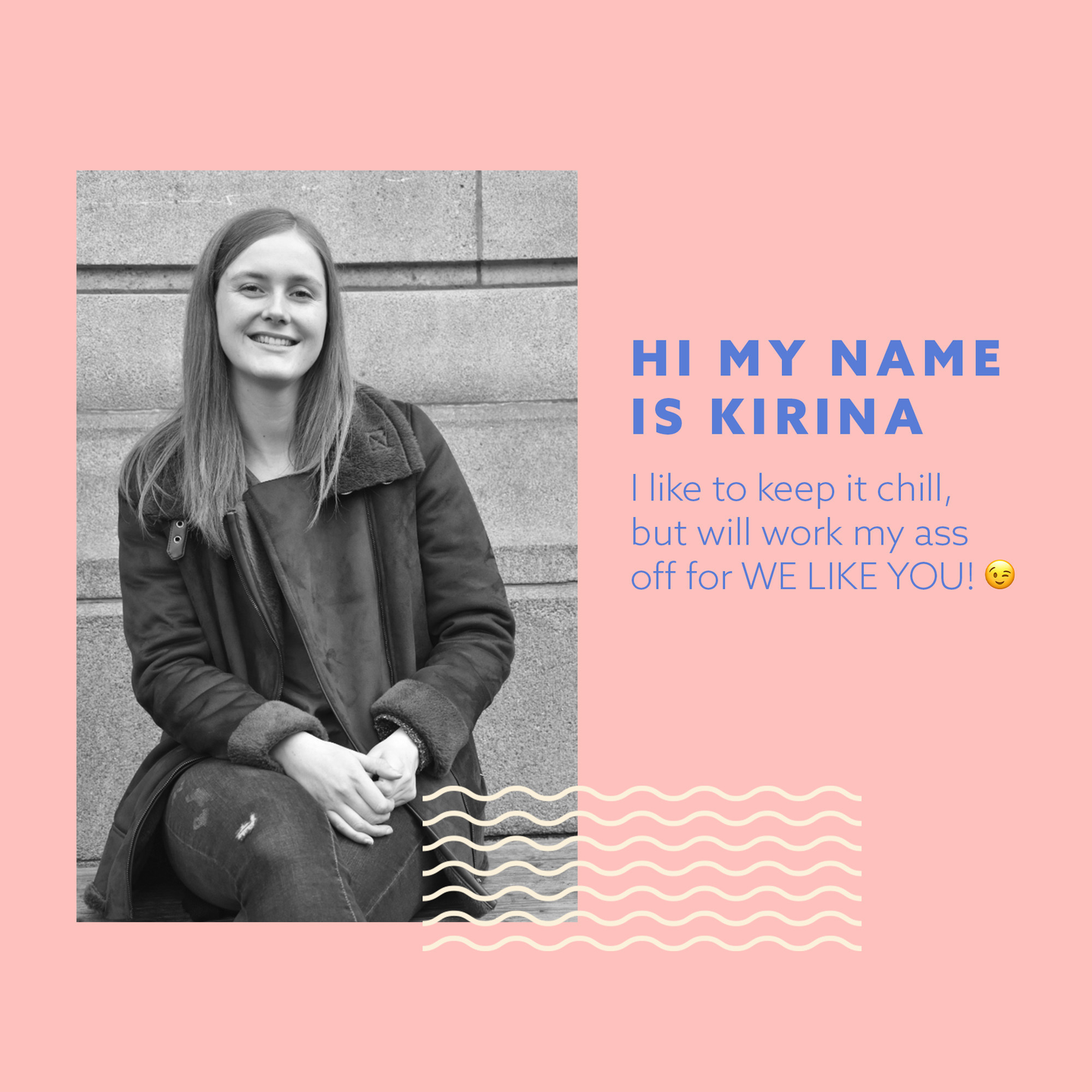 Describe yourself in a sentence.

The calm and hardworking Chandler of the team 😏
What made you choose WE LIKE YOU for your internship?
I really want to learn everything about advertising. WE LIKE YOU is the perfect agency with a lot of expertise in terms of social media advertising. Their own social media presence is so professional, so it was hard not to contact them. The style and the vibe of #WLY is so refreshing and energizing!
Unpopular opinion?
Sorry sushi lovers, but no sushi for me… 😶
What do you like to watch?
"I'm not great at advice. Can I interest you in a sarcastic comment?" – C.B.
If you know, you know it 😉
Current song on repeat?
Mr. Brightside from The Killers. Imagine, I was 11 when this song was released 😮
Any pets?
Two cute little (well actually a little bit too big) cats. They will interrupt… *meow* *meow* Oh look who is here, two cats that are interrupting me 😉
What are your favorite Instagram pages?
@thefunnyintrovert and @squaresayings
I love some good quotes and memes. Every time I read one I think: "Yeah issa me" 😜
What does the future hold?
First of all, an awesome internship at WE LIKE YOU of course! In theory, after my internship I wanted to travel. But hello virus! My new plan is to take a lot of interesting online courses and gain a lot of knowledge in the different parts of the digital world. After I graduate, looking for a wonderful job is priority and… oops *blushes* maybe finally go for my driver's license… 🤷