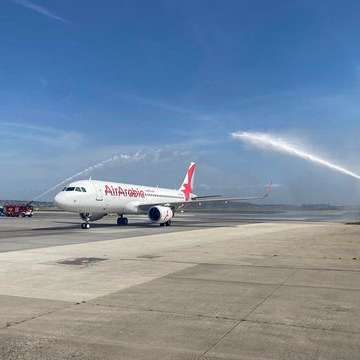 Challenge
Air Arabia is a very well-know airline, taking care of all your travels to the Arabic world and beyond. Since the comany's HQ is based in Dubai, it's not always that easy to create the right content that appeals to a European audience. After winning an international pitch for the brand, this is where WE LIKE YOU steps in!
Audience
The audience we target for Air Arabia is specifically European: we want to reach people all the way from Spain to the UK. This audience can be split up in two: people with Arabic roots who want to visit family and friends in their home countries, and tourists who can't wait to discover new countries by plane.
Approach
Being a European agency ourselves, we know that the tone of voice used in our target countries is different from the one used in more Arabic regions. When creating a content calendar, we make sure to check all trends, all top topicals and all special events for each country separately. Of course, we make sure our content stays recognizable, staying faithful to Air Arabia's brand and style guide. And luckily for us, there's plenty of room for creativity here!
Result
It's always super nice to see our content being published on the international Facebook, Instagram and Twitter profiles of the brand. We're looking forward to what's next!