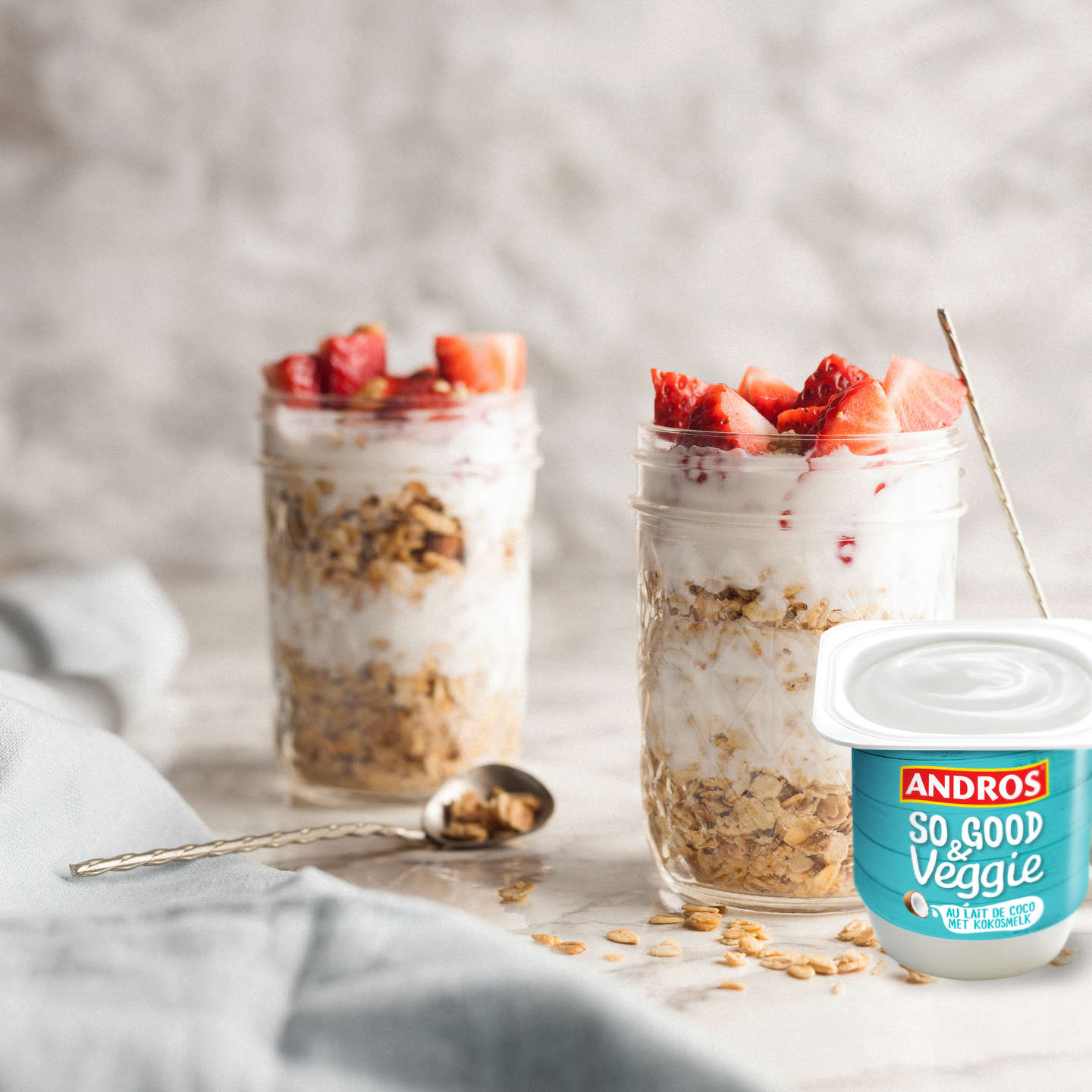 Challenge
So Good & Veggie needed to gain name and fame in Belgium. This is the first Andros product launched in our country, so there was no active community available yet. What an honour to be able to get this started!
Audience
The relevant audience for So Good & Veggie was based on three main characteristics: vegan lifestyle, food-lovers and healthy lifestyles. Very topical, but also very challenging of course.
Approach
Already being experienced in food-content, we decided to take content creation for Andros So Good & Veggie one big step further. Our photography talent Cheenwêg took our written copy and used it to create some beautiful visuals to match the copy, all shoot in a custom-made environment for the brand. The result were beautiful images and pretty videos we could use for Facebook and Instagram.
Result
A strong brand with a growing community, engaged by fun copy and amazing and inspiring food visuals. We managed to create a style that was fit for the brand and for the audience it wanted to reach!