Social media trends to watch in 2020
by Eva Ketels · 13/08/2020
I can't look into a crystal ball, but it might be fun to predict the future of social media trends in 2020. How fast social media have been growing is quite fascinating. After Facebook was launched back in 2004, the way we are connected to the internet has changed than ever since. Social media evolves fast, with new tools, algorithm changes, features, updates, .. you can barely keep up!
Here are a few key trends for 2020 to keep an eye on.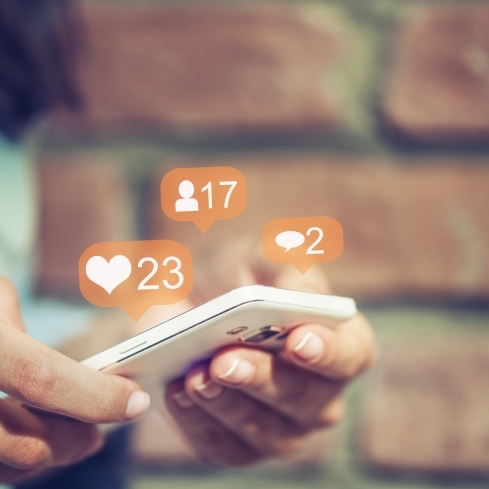 Going beyond likes
Instagram has started testing the idea of making the like counts private for a number of users all over the world. Private like counts make an interesting experiment both for our personal and professional use of Instagram.
It might not be an official launch from Instagram yet, but the early experiments indicate positive reactions. This means that 2020 may be the year that we shift our focus from likes as an indication of success to the engagement and the quality of the content.
Therefore, it's time to go beyond likes when measuring the success of our content to dig deeper to what we define as effective content.
This decision could also potentially change the face of influencer marketing and how brands collaborate with influencers.
The rise of micro influencers
Before social media influencers, brands relied on celebrities and characters to sell their products. When audiences started to crave more authentic advertising, brands turned to social media influencers.
But now larger influencers are struggling to maintain authenticity and becoming more and more expensive. As a result, brands are turning to micro influencers, social media personalities who have high influence over their specific niches. They connect on a deeper level with their audiences and generate greater engagement.
Video story content is king
By this point, it's fairly common knowledge that the internet is absolutely loaded with video streaming traffic. Video continues to be one of the most important trends in the social media world. In fact, video will make up 82 percent of all internet traffic in 2020, according to Social Media Today.
Storytelling is key to capture the user attention. Brands will have to be creative and open to new experiences (especially on platforms where the like button goes away).
Social media TV
People are consuming more online content than ever before. The internet is slowly replacing TV. We've seen the trend in streaming channels like Netflix, YouTube (YouTube TV), IGTV etc. dominating the field.
The TV itself is changing to keep up with the trend. Do you remember Samsung's smart vertical television? It's designed to encourage young people to project more of their smartphone stuff onto the TV by allowing it to go vertical.
Looking forward to see what the future holds with this trend.
And that's all for the social media future trends of 2020. These are the key trends I noticed where I see significant progress being made in the next year. However as I said before, I can't predict the future! The possibilities in social media are endless.