Spotify: the new social media platform?
by Bjorn Souvereyns · 10/09/2021
Spotify has been in our lives for many years now and we almost couldn't live without it. The app still holds the title of most downloaded music app. And yet, we are starting to question if it really is just a music app anymore. Spotify has been implementing more and more social features in the app over the years. But we aren't necessarily complaining about this shift.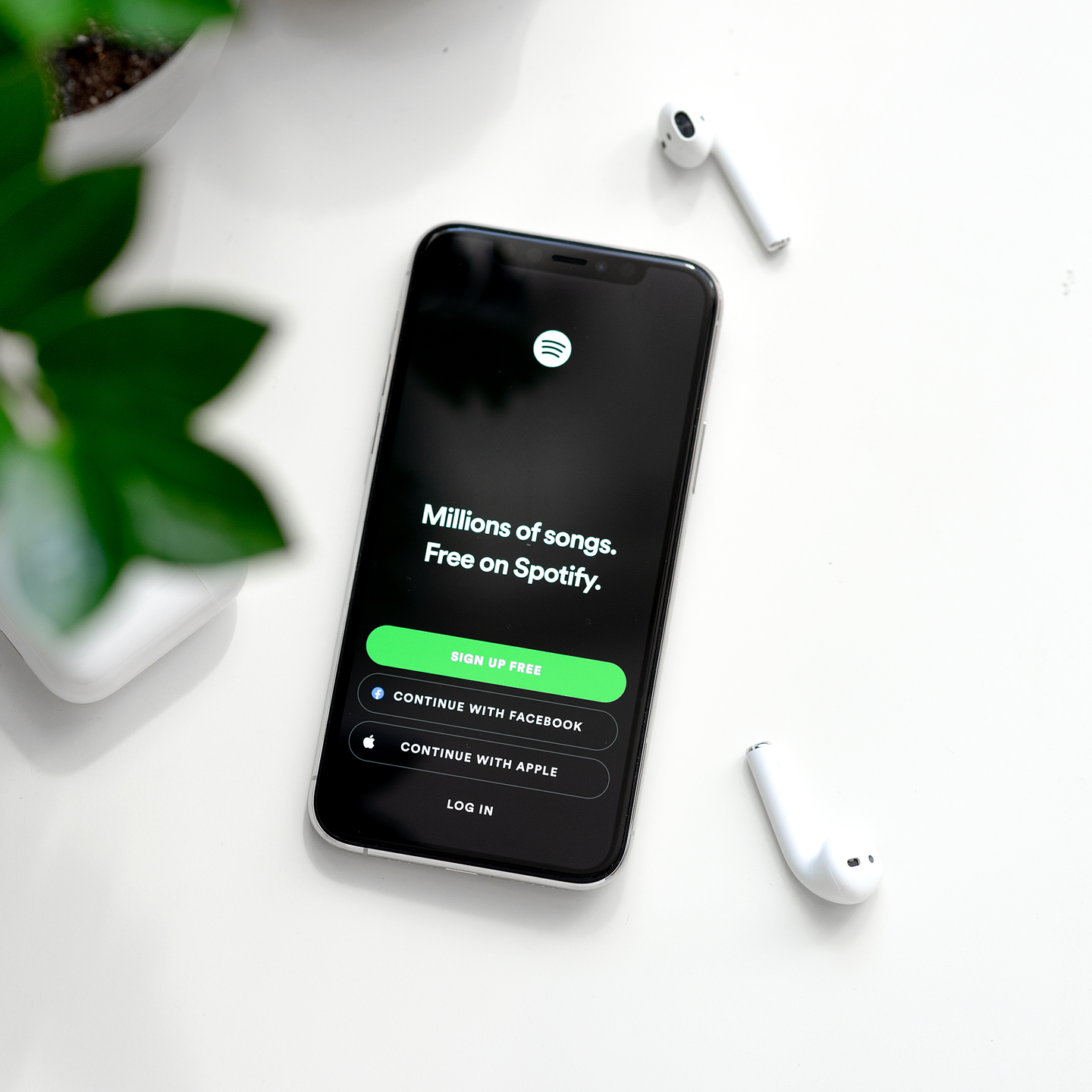 Let's get social!
When Spotify gave the opportunity to customize your profile and to make your playlists public to share with the world, we went wild! Although Spotify already provides playlists for every mood, nothing beats a playlist from a lonely teenager with the title "you're dead to me 😊". So not only could you become a lowkey Spotify 'influencer', people could also follow your profile to see your live listening activity. Another new feature in the app, is the option to share a playlist with a friend so you both can add music to it. Spotify even jumped on the stories bandwagon and gave music artists a platform called 'Spotify clips' to give their new releases an extra boost.
Get a room you guys!
While the app is still beta testing a group listening feature, it's already moving on to bigger things. Greenroom is a new separate app that launched a little while ago. Although it's officially still in early access. The basic principle of the app is to share music or your thoughts on music live in a 'room'. You can create your own room to talk about a subject or join in on another conversation. The app even has its own system to 'like' things. You can give a speaker gems to show that you appreciate them. Your total accumulated gems are shown on your profile and unlike on other platform, you can't take a like or gem back.
So what now?
In the end, everyone still uses the app predominantly to listen to music. But that hasn't stopped Spotify from trying out new social features. Some are well received, while others are quickly forgotten. The launch of Spotify's new app, signals that they plan on expanding the Spotify brand to be seen as a social medium. At the very least, it's very interesting to see what feature Spotify is going to experiment with next.