The perks of going live
by Eva Ketels · 11/08/2020
In times like these, people are trying to stay connected. But especially for businesses, there's a big question mark on the how. Let me tell you this: going live is the ultimate way to stay connected with your customers. Want to know what the advantages are of live streaming? Keep reading!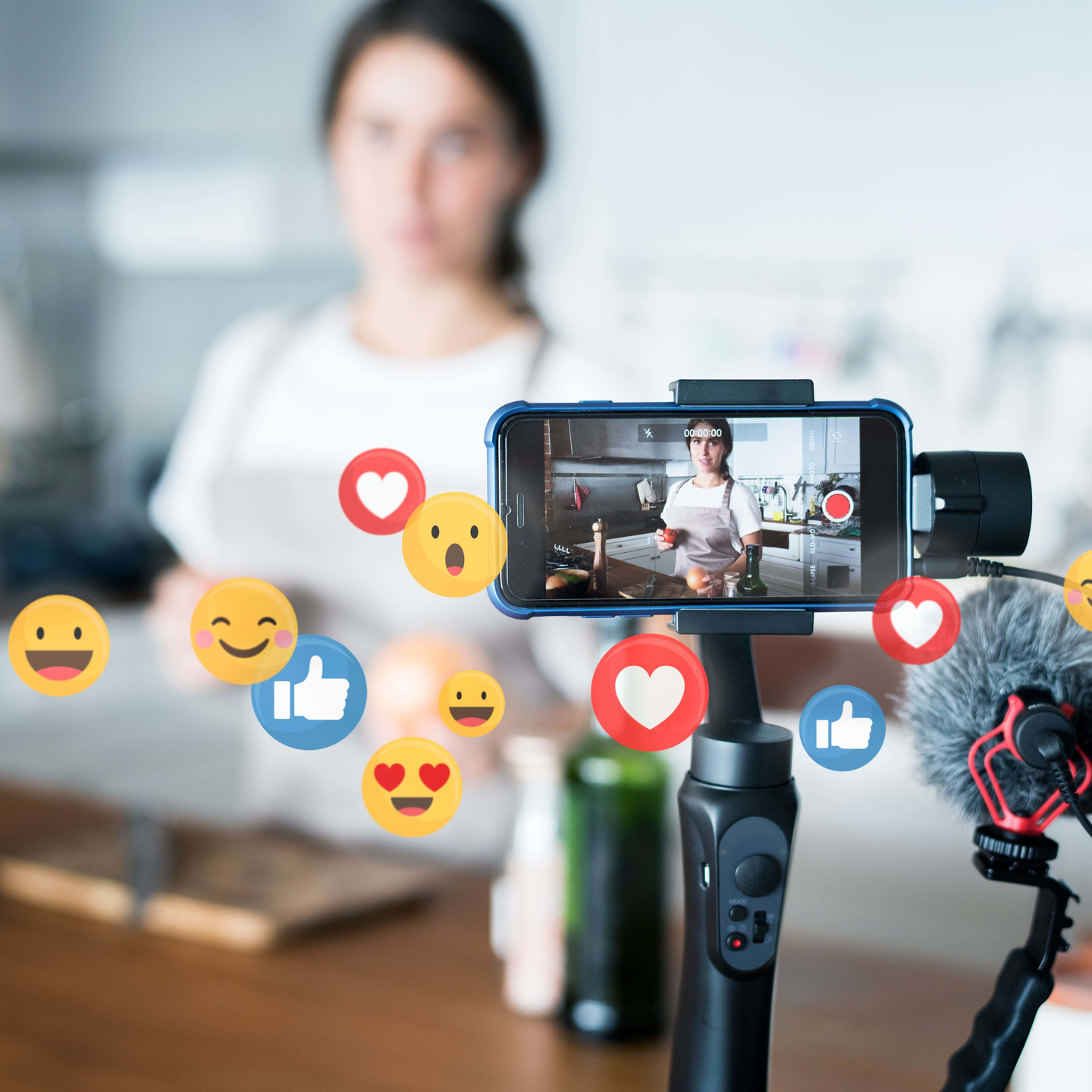 1. Reaching a new audience

There are many advantages to a live stream. for starters when you go live, you're able to reach a whole new audience. For example, Millennials don't read the paper or watch as much tv as older people. But you can reach them with a live stream.
2. Gaining trust
When you are going live, you have a unique interaction with customers. It gives them a personal experience with your brand, which also results in trust because you can talk to them in a natural and unedited way. They are able to participate in a situation that is much more authentic, unlike any other medium. Gaining the trust of your customers leads to a greater influence and a better conversion.
3. Surprising content
Going live, means having the opportunity to create and share surprising content. You can surprise your audience with multiple things like showing something new, do a tour or go to different places. Therefore, the content that you are showing during a live stream can be very amusing and exciting because they don't know what is going to happen.
4. Opportunities for interaction
Another big advantage is that there's the possibility to interact with your viewers. In that way, you encourage them to ask questions or to respond to you. This results in a feeling of intimacy and connection. When you engage with your customers in an authentic and immediate way, trust can be built very quickly like we said before. Because they are directly interacting with you and your brand, you have a greater impact on the opinions of your followers.
5. No do-overs
The only slight disadvantage is that it's live so you don't get any do-overs and mistakes will happen. But that won't stop us, will it? There are far more advantages than there are disadvantages! It's cheap because you don't need expensive equipment, it's easy and it's fun!
PS: 80% is more likely to watch a live stream than read a blog post. So maybe we should make a live stream about this one? Stay tuned!