Just us predicting the future of social media in the next year!
by Jules Laurijssen · 05/01/2021
After 2020, we can definitely say that social media plays a huge part in everyone's life. In times of a pandemic, it's social media that keeps us in close contact with our loved ones. We are excited to see what roles social media will play in 2021, so let's find out!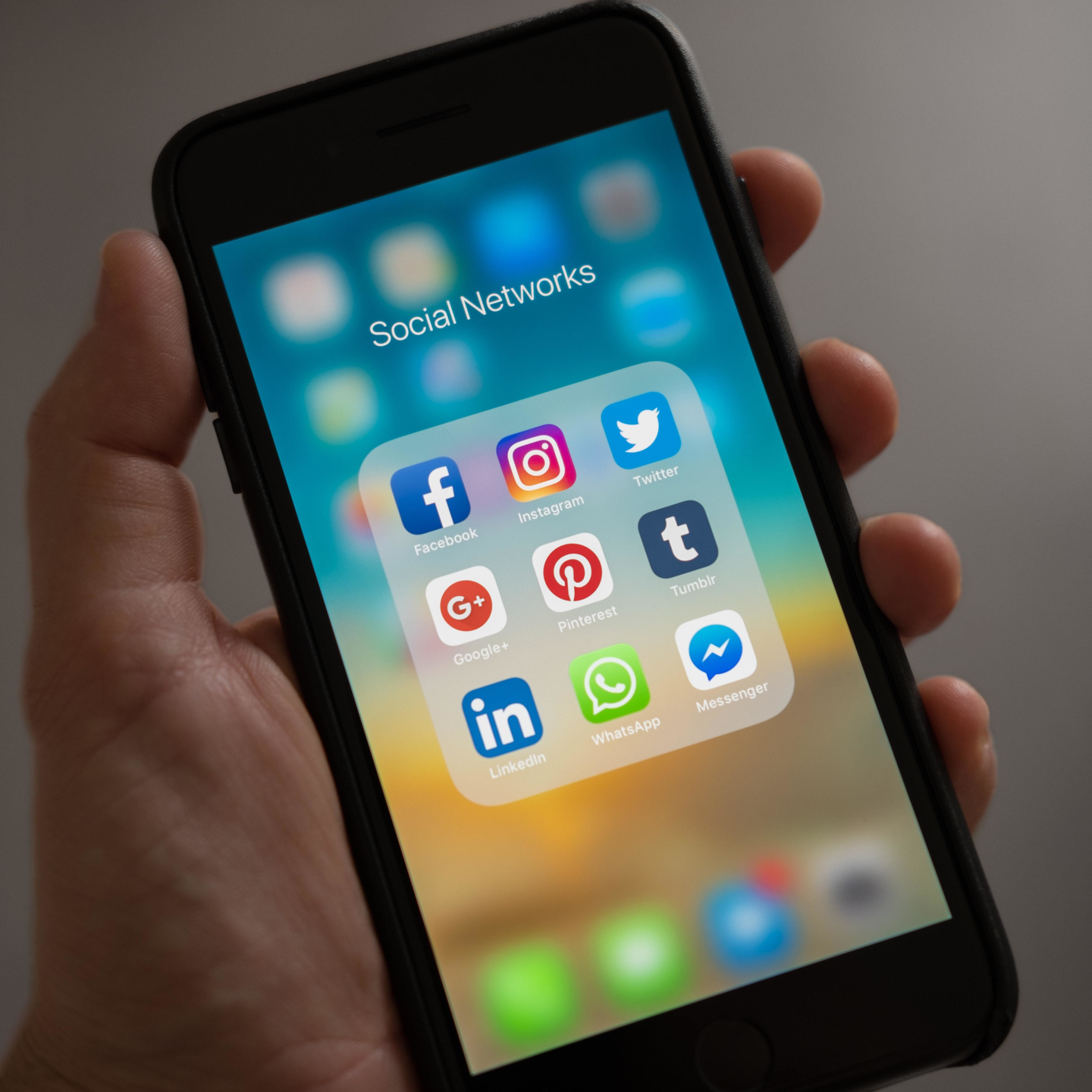 1. SOCIAL MEDIA & COMMERCE WILL THRIVE
It might sound pretty obvious, but the already existing social media will thrive even harder in '21, but with that, social commerce will expand in a lot of ways. Buying products online was necessary last year and because of that even more people realized the benefits of online shopping. More businesses will be investing in promoting their products on social media to gain new customers, create brand awareness and conversions. Ready for your first online shopping spree of '21?
2. VIDEO, VIDEO & VIDEO
The content we'll see online will mostly be video. It's simply the type of content that creates the most engagement. Especially short-form video content. The attention spans of the consumers are very short, (which is something I can confirm), that's why short videos are the most successful. Look at TikTok, the Chinese app that became widely popular. How? With its short-form videos! But Instagram and Snapchat stories aren't leaving either, they're a good example of this type of content. We shouldn't ignore long-form content either, videos on YouTube are and will be doing great also. In short: video is bound to be the most successful type of content.
3. ONLINE REAL-TIME = BEST-TIME

A lot of people had to come up with new ways to keep their brand relevant. Look at artists for example, with real-life events not being possible, they all turned to live streaming, which will grow even more this year. The gaming industry was already very involved in this trend. Twitch, one of the most popular streaming websites, noticed an increase of 67,1% minutes watched during 2020. People grew accustomed to experiencing an online event in real-time, so it's definitely here to stay.
4. (MICRO-)INFLUENCERS ARE GOING UP

This year, we'll also be seeing more and more (micro-)influencers. It's one of the best ways to create brand awareness. People look up to other people, especially with social media involved. It's remarkable to see how much influence famous people have on their fans. And it's the same with influencers. If they recommend a product, it must be good! Maybe it's time for you to become an influencer?
5. BIGGER AND BETTER
In conclusion, we can say that in a lot of ways, the events of 2020 were a stepping stone for the trends of '21 to become even bigger and better. I'm excited to see which events will evolve the social media industry in the future!
What are your thoughts on today's social media presence?