Why you should advertise on TikTok
by Ella Verrijke · 09/05/2022
Does the following sound familiar? You've had a long, hard day and promised yourself you're going to bed early tonight. But just before you dwell in dreamland, you open your phone to scroll on TikTok for five minutes. Ha! What a joke. Before you know it, you're two hours in.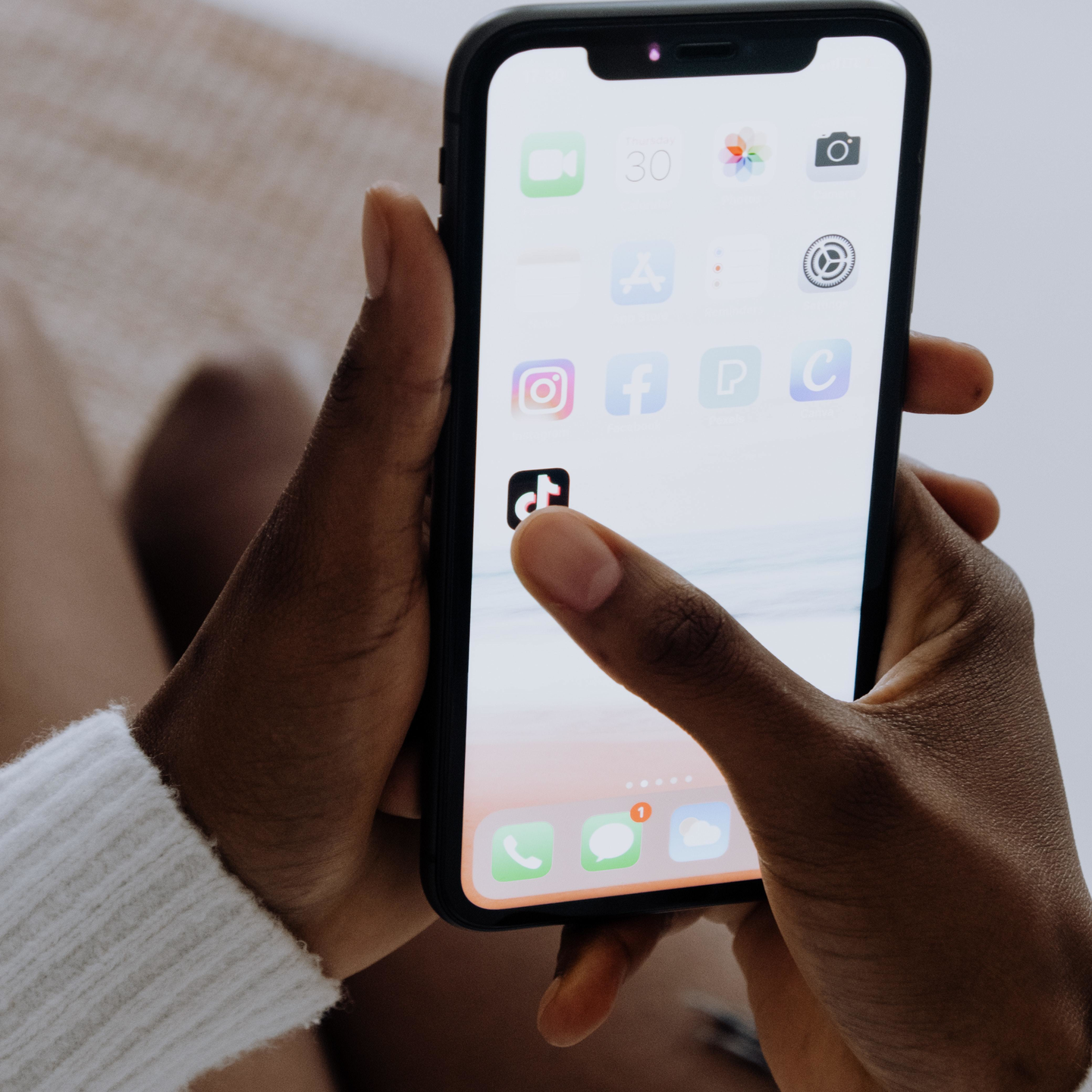 Don't worry, you're not the only one who this happens to because… same! But did you notice that you got a lot of advertisements in those two hours of brainless scrolling? 👀 Let's dive into these ads some more
#1 Different types of ads
Advertising on TikTok doesn't mean you can just put a boring ad in the app. You need to be creative and noticeable. But when does the crowd get to see your ad? That's something up to you!
📲On this app, you can choose for Top View, which means the first thing people will see when they open TikTok is your ad.
📲Next, you have the In Feed Video, which is (woah, shocking) your video-ad in the feed. People will see it while scrolling.
📲Lastly, you can go for Brand Takeover, where your advertisement will take over the whole screen of your audience. This is perfect if you want to generate more brand awareness.
#2 A new way to be seen
Nowadays, people do more and more passive browsing (as we just discussed). Social media is no longer just used for sharing our thoughts and pictures. It's about killing time, being entertained and discovering new things. And that's exactly what TikTok is an expert at. Ideal to build more brand awareness if you ask us!
#3 Content-focused audience
To get more awareness, it's important to have good content. Catchy and entertaining are the key words! That's the main reason people come to TikTok after all. Once you manage to find out the needs of your target audience, your content will appear on their 'for you-page'. We are sure you can be what they need! 💯
#4 Go viral overnight
Unlike on Instagram, literally everyone can go viral. It doesn't matter how many followers you have or how much you post a week. If you manage to accomplish our #3, this one will follow easily. That's because of the algorithm of TikTok, which makes you see what you may like, not who you follow. Thank you technology! 🙏
#5 Get crazy, get creative
Honestly, no one on TikTok is interested in boring videos *pretends to be shocked*. In our opinion, this is only an advantage. On the one hand, you're satisfying your audience and possible clients. On the other hand, you can show your most creative and funny side. Winner winner chicken dinner!
In short, advertising on TikTok is fun and entertaining for both your company and your audience, and helps grow awareness super fast. So get yourself out there and jump on the hype train! 🙌